Your Guide on the Side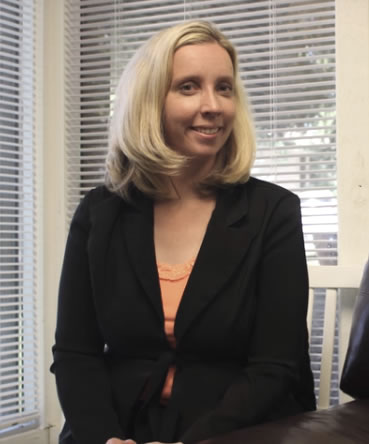 Hi. I'm Marette Monson. I'm a social worker, author, professor, nationally recognized expert, and owner of my own business. But I like to think of myself as a guide on the side. I get to watch people take center stage in their lives and businesses. I'm most comfortable at giving steady encouragement and quiet insight from the wings that enables others to take charge as the star in their life story.
I guess you are here because you want to know more about me. Well, I'm one of those people who reads research for fun on the weekends, loves to host a hotdog and marshmallow roasts with my neighbors and family in my backyard, and tears up at hallmark commercials.
I've wanted to be a social worker practically my whole life. I do this work not just because I get to help others, but because of how they help me! I am honored to be able to hear their stories, laugh with them, cry with them, and hope with them. They are weathered and worn yet still working and wise. The wisdom they share with me enables me to guide others and work to be a better person overall.
Okay, enough from me. It's worth it to read what others have said about me.
Here are some unsolicited reviews people I have worked with posted about me.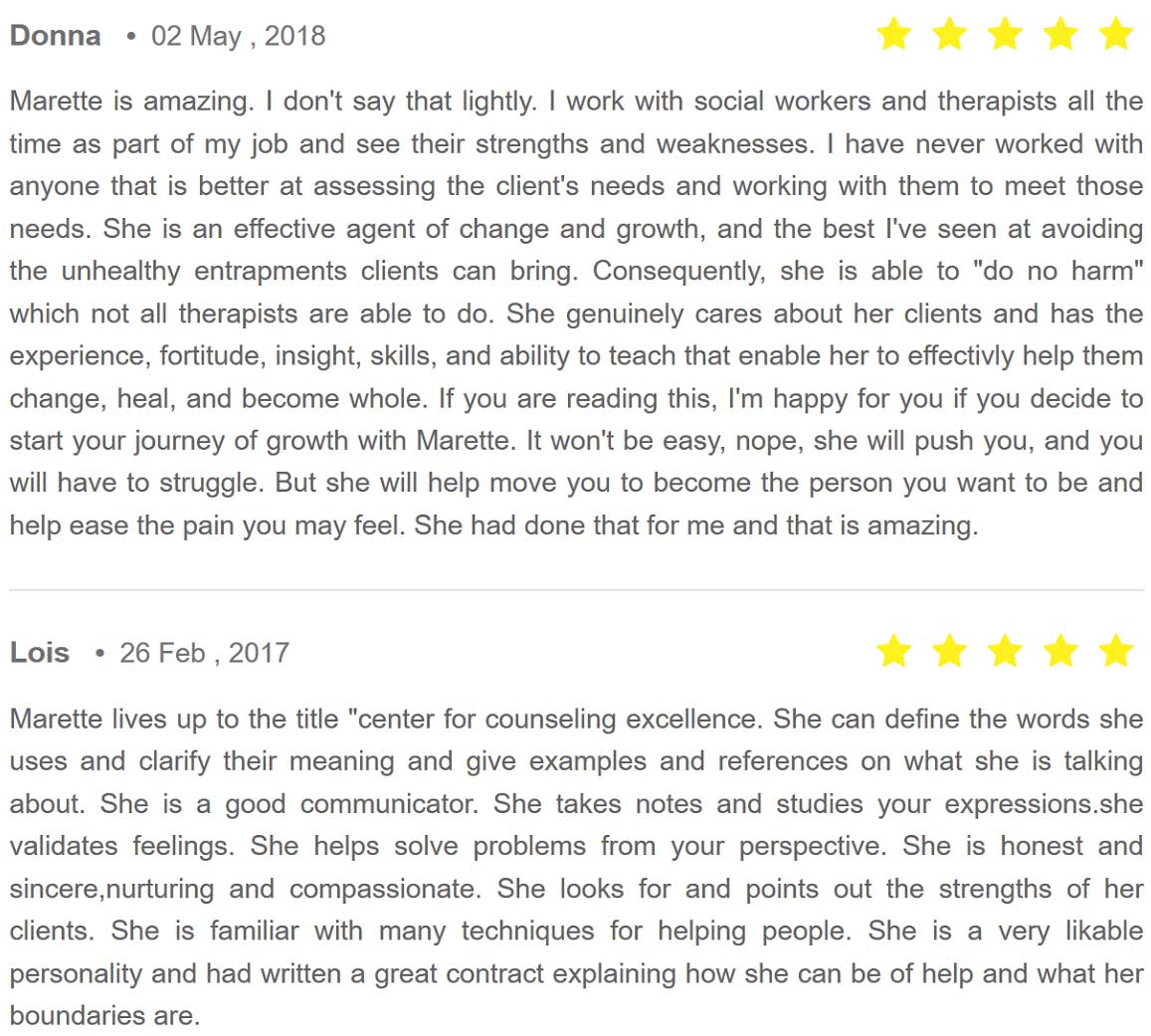 I am the best person to work with you because I don't have all the answers. Wait! Let me explain. I believe you know your life and all the people in it much better than I do. I know what has worked in hundreds of other situations, but no one has exactly your life with your problem. I'm careful to think about you and your situation as something I can learn more about from you and guide you toward a customized solution that has a better chance of succeeding because it was created with you just for you!
What kinds of things am I good at coming up with customized solutions to? Here are just a few.
Finding long-term solutions to decrease anxiety permanently.
Elevating depressive moods with more than just positive affirmations.
Tempering overwhelming emotions to manageable levels.
Increasing communication and social skills.
Finding solutions to persistent problems.
Creating trusting relationships with healthy, enforceable boundaries.
Improving productivity and motivation to get more done.
Helping caregivers heal from the stress of burnout and compassion fatigue.
Desensitizing the distress past trauma creates in the present.
And many more that I would be happy to discuss with you individually when you contact me.
How do I do these things?
I like to use approaches that are backed up by solid research. I take the time to not just learn about them, but go through a grueling certification process that often takes years of classes and mentoring. I am certified in Cognitive Behavioral Therapy and EMDR. I am a Certified Clinical Trauma Professional and a Certified Expert Compassion Fatigue Educator and Treatment Professional. I am trained and skilled at DBT, Gottman (levels 1, 2 and 3), hypnosis, and attachment focused treatments.
My work has garnered some recognition among my colleagues. I've been recognized as the Provider of the Year by Utah Rehabilitation Association. I won Best of State honors for mental health provider after being nominated by colleagues. I've been asked to serve on a few boards of directors and teach classes. I've co-authored a workbook with a national expert in compassion fatigue. I've become known as a place that other mental health counselors come for therapy when they need it.
So you know I can help but might still have some unanswered questions. I hope I have answered these questions below. If not, contact me and let me know which question I missed.
Am I affordable?
I like transparency and so I don't mind posting my rates on my website. My out-of-pocket cash pay rate is $110 per 50-60 minute session. This is average according to my market research. I have made an effort to get on as many insurance panels as possible to make these costs more affordable for you. I am on most insurances. Call me to find out if I accept yours. Using your insurance could discount this rate to the amount of your co-pay, which is usually anywhere from $15-$50 per session. Remember to check with your insurance to make sure you have met your deductible! If you have not met your deductible, your insurance will ask you to pay the entire $110 per visit.
I do have an in-house billing department that will handle your insurance claims and submit them for you.
How long will this take?
It depends. Most people take 12 sessions, coming once a week to resolve their issue, but they report feeling better after 3 or 4. It's my goal to have every visit with me productive enough that you will leave with a new knowledge/skill/perspective every time.
How can I reach you?
I can be reached by phone at 801-980-1343, text (at the same number) or by email using this website. If you call, I appreciate messages. Sometimes I cannot answer my phone right away, but if you leave a message I will call you back as quickly as possible. I make an effort to get back to you within 24 hours of your message. If you contact me and I am not able to serve you, I will assist you in finding a qualified professional who can.